Nature, Peace & Tranquility with a View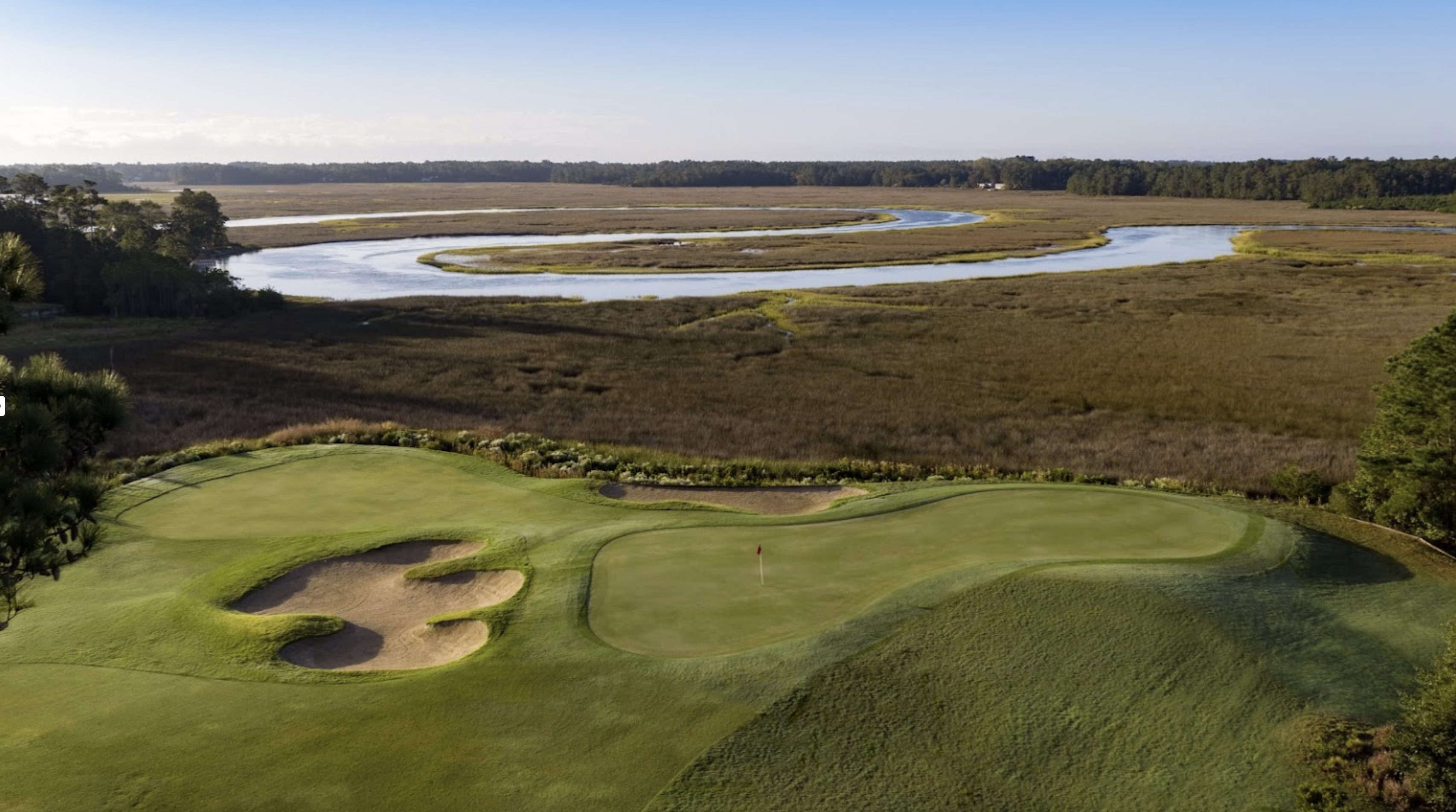 Breathtaking Views of Salt Marshes, Rivers & The Intercostal Waterway
There are a few hidden gems among The Carolinas Golf Coast that are rapidly becoming fan favorites from golfers around the country.  It's no secret why these golf courses are consistency ranked as the "best golfing experience" because they provide layouts with extraordinary views that are situated on what many call "a magical tract of land".
One of the most enduring pleasures about golf is spending time surrounded by nature with expansive views of water coupled with a light airy breeze. 
Watch boaters go by, catch local fisherman, or be lucky enough to spot a dolphin in the intercostal waterway 
Needless to say, there's no setting quite as magical as a golf course that has the undeniable beauty of nature that brings golfers of all levels to a "tranquil frame of mind". Experience what the Carolinas Golf Coast has to offer as it has become a top spot for a golf vacation.
"Arnies Revenge" at Rivers Edge Golf Club
Alligator Alley at Oyster Bay Golf  Links 
Carolina National's Signature Golf Hole